By Seth Williams
Source: REtipster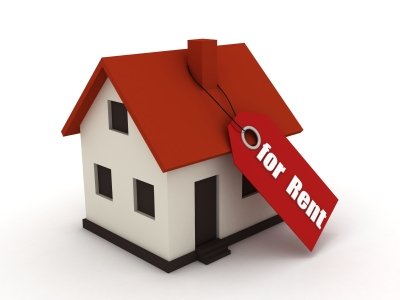 One of the primary objectives of my real estate business is to acquire income-producing rental properties that ROCK.
What makes a rental property "rock" you might ask?
It doesn't necessarily need to pump millions into my bank account each month, and it doesn't need to be a "no money down" deal either (although either of these things would certainly sweeten the pot).
To put it simply, a great rental property is one that makes every one of my invested dollars work hard. I want every penny to work overtime, producing as much revenue as possible while simultaneously paying off any debt associated with the property. When you buy properties with this goal in mind, there is basically no limit (mathematically speaking) to how far you can grow your net worth and personal income.
The Problem
When I first got started as an investor, I spent a lot of time trying to find these types of properties. I remember spending hours upon hours scanning my local MLS listings, desperately trying to find a deal that would make financial sense.
After running the numbers on dozens of properties, I was shocked at how difficult it was to find just one single property that would justify my investment.
At the time, it was 2005 and housing prices were through the roof – which made this a very difficult task (especially when I limited myself to ONLY the properties that were "listed", with a realtor sign in the front yard). Needless to say, it was an extremely discouraging time in my journey.
I eventually realized I was dealing with two fundamental problems:
I didn't have an effective way to find motivated sellers and get them calling me. I was relying ONLY on unmotivated sellers who were holding out for top dollar. This was a losing strategy that wasn't going to cut it.
I didn't have an effective way to analyze properties or determine their potential profitability. I needed a basic, but highly reliable method so I could calculate exactly what I was getting into.
After a lot of research and learning, I was able to find some very effective ways to solve BOTH of these problems.
Both issues are equally important to deal with but for obvious reasons, problem #2 cannot be addressed until problem #1 has been dealt with. In other words, you can't start working on your analysis until you have something to analyze. This may seem obvious, but it's important to reiterate this so you can prioritize correctly and deal with first things first.
The Reasons for this Case Study
The purpose of this guide is to show you exactly how I handle Problem #2 (above).
I often find myself evaluating rental properties and consulting with other investors on how to find, evaluate and buy their own deals – so the purpose of this blog post is to explain exactly how I do this. This article is intended to provide a brief education, where I will show you the entire process that I go through when buying a rental property.
If you're reading this, you may very well fall into one of these categories:
You don't know how to find a legitimate, profitable rental property.
You understand the theory, but have never actually purchased a rental property before.
You don't understand how to analyze and evaluate a rental property the right way.
You need a better understanding of how the entire process works, from start to finish.
You don't have a proper set of expectations about what a rental property should produce, and why investors buy them in the first place.
This blog post is intended to show you exactly what steps I go through, what my expectations are, and how I ensure my (or my client's) return on investment is something they can be proud of.
I'm a pretty big fan of "on-the-job training", so I figured the most practical way to show you this process would be to use a real life example I dealt with just a few short years ago.
First Contact with the Seller
In early December, I received a voicemail in response to one of my direct mail campaigns for this particular mail campaign.
This mailing was actually sent out the previous summer (over a year earlier) – this guy had simply held onto my postcard and called me about 16 months later (gotta love the residual benefits of direct mail).